Restoration of an Extinct Ecosystem: Lessons Learned with Dr. Douglas Gill
For 20 years, the Native Grassland Restoration project on the eastern shore of Maryland has comprehensively studied the processes of restoring native Mid-Atlantic warm-season grasslands, one component of varied conservation easements embedded in 6100+ acres of modern, precision production farmland. The project addressed the:
Performance of native and alien plants as they changed under experimental management protocols of grassland establishment and maintenance
Response of wildlife, especially bird species of Special Concern such as Grasshopper Sparrow, Dickcissels, and Bobwhite Quail, to the grasslands
Development of cost-effective management protocols to optimize an attractive and sustainable habitat for grassland wildlife.
Come hear Dr. Gill share an overview of his involvement with the project and practical advice from years of experience with grassland restoration. The talk will be valuable to anyone with similar goals on their own land, know matter how small-scale!
About the Presenter: Douglas E. Gill, Ph.D. is Professor Emeritus in the Department of Biology at University of Maryland, College Park where he has worked since 1971. He is a birder and natural historian who enjoys teaching classes in Ecology, Evolutionary Biology, and Vertebrate Zoology. He studied field experimental ecology from an evolutionary biological perspective and has conducted research on plants, amphibians, and birds in countries such as Kenya, Costa Rica, Nepal, Peru, and Australia. In 2010, Dr. Gill was named Conservationist of the Year by the Maryland Ornithological Society.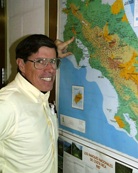 Cost: $10 per person. Please register and pay using the button below. Email any questions to Alison at azak@cliftoninstitute.org
Event Location
The Clifton Institute, 6712 Blantyre Road
Warrenton, VA, 20187