Scholarships Available for Nature-Based Summer Camp Programs at Fauquier County Non-Profit
The Clifton Institute offers financial assistance to families for nature camp programs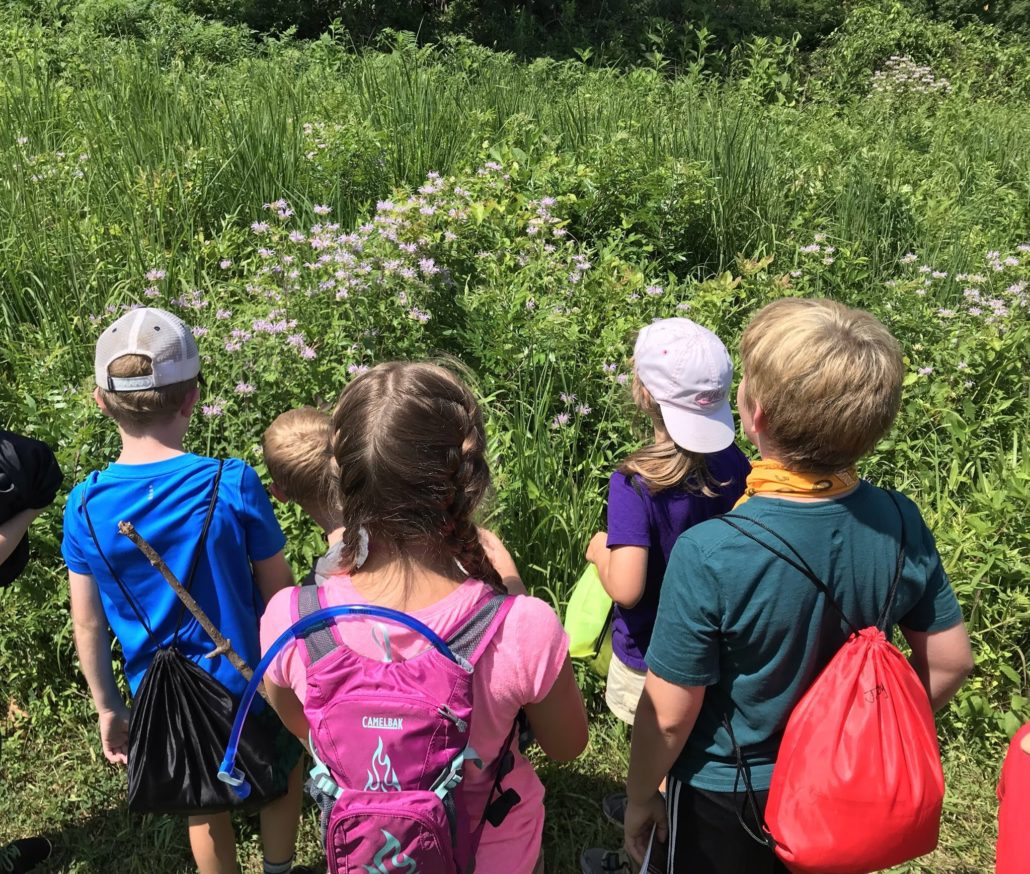 Warrenton, Virginia | March 8, 2021
This summer, the Clifton Institute is offering scholarships for environmental summer camp programs to families with children interested in spending time outdoors and learning about nature. These scholarships cover the full cost of tuition except for a $50 nonrefundable deposit per child and are currently available for two summer camp programs:
Young Scientists Research Experience — Students engage in inquiry-based, hands-on learning as they develop their own research questions, collect and analyze data, and present their results, all under the guidance of an experienced mentor. This program is available to youth and young adults ages 13 to 18 and will take place June 21-25.
Young Explorers — Naturalists at the Clifton Institute help children explore the organization's field station to learn about the plants and animals that live in the northern Virginia Piedmont. This program is geared toward youth ages 7 to 12 and has two one-week sessions available during the month of July.
"Environmental stewardship is critical for the health of future generations, and that stewardship begins when children and young adults have opportunities to engage with nature," says Alison Zak, education associate for the Clifton Institute. "The Clifton Institute is committed to bringing outdoor experiences to all people in hopes of creating a stronger and more diverse generation of conservation advocates."
Summer camp scholarship applications will be accepted until June 1, 2021. In addition to these camps, the Clifton Institute provides many free educational programs monthly for people of all ages, including Piedmont Polliwogs, a pre-K program that includes an outdoor story time and short nature walk; Walk With a Naturalist, a guided nature walk for people ages 12 and older; and Mindful Naturalists, a program series for adults created to inspire mindful observation and nature appreciation; among many others. To see a full list of Clifton Institute events, click here.
To read more about the summer camp scholarship opportunities, click here.
To learn more about the Clifton Institute, visit cliftoninstitute.org.
# # #
The Clifton Institute is a Northern-Virginia based nonprofit dedicated to inspiring the next generation of environmental stewards, learning about the ecology of the northern Virginia Piedmont, and conserving native biodiversity. We accomplish this mission by providing environmental education to people of all ages, carrying out ecological research, and restoring habitat for native plants and animals. Our 900-acre property in central Fauquier County, which is permanently protected under a conservation easement, provides a beautiful and easily accessible environment for our programs. For more information, visit cliftoninstitute.org, like us on Facebook and follow us on Instagram
https://cliftoninstitute.org/wp-content/uploads/2021/03/IMG_5929.jpg
1736
2047
cliftoninstitute
https://cliftoninstitute.org/wp-content/uploads/2018/04/Clifton-Logo-green-text.png
cliftoninstitute
2021-03-08 08:00:28
2021-03-05 09:48:06
Scholarships Available for Nature-Based Summer Camp Programs at Fauquier County Non-Profit